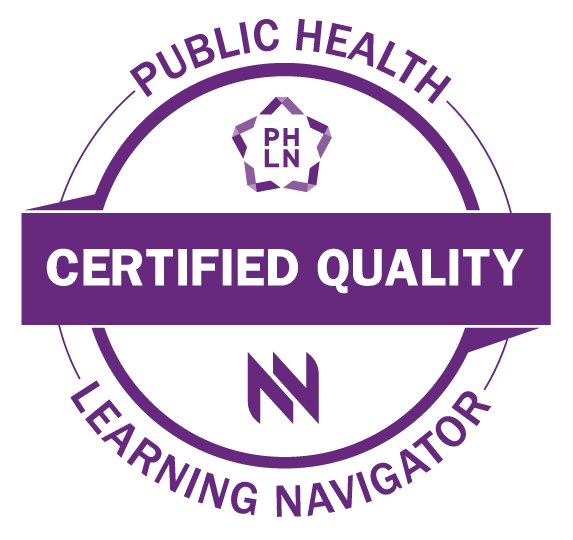 Course Summary
There are three sections in this course:
Section 1: Defining the Joint Information to the Public
Section 2: Getting Information to the Public
Section 3: Staffing and Organizational Structure
There are practice activities/exercises throughout the lessons. These practice activities/exercises will provide you with an opportunity to apply the knowledge and skills presented in these lessons. There is a Post-test at the end of lesson 3.
Intended Audience
Local and state public information officers
Learning Objectives
After completing this course, you will be able to:
Describe the function of the Joint Information Center within the Incident Command System (ICS).
Discuss the role of the JIC in coordinating and disseminating official information.
Describe the JIC organizational structure.
Describe the roles and responsibilities of the JIC staff.
Pre-requisites/Learning Level
No Pre-requisites
Competencies addressed
Competencies identified:
1.1 Solve problems under emergency conditions.

1.1.1 Recognize emergency conditions and the resulting problems.
1.1.3 Prioritize problems based on level of hazard and degree of risk.
1.1.8 Assess information, resources and procedures necessary to address the problems in emergency situations.
1.1.9 Implement action to solve the problems(s) in a timely fashion.
1.1.14 Recognize the ethical and moral implications of decisions made through a chain of command.
1.1.15 Refer problems that fall outside one's scope of authority to the appropriate person in the chain of command.
1.3 Facilitate collaboration with internal and external emergency response partners.

1.3.2 Develop partnerships among internal and external emergency response partners.
1.3.3 Develop collaborative emergency response plans and/or policies with appropriate internal and external emergency response partners.
1.3.4 Apply communication strategies to effectively communicate with internal and external response partners.
1.4 Maintain situational awareness.

1.4.3 Use information and resources that identify changes in the situation and/or response.
1.4.4 Detect cues that the situation may be rapidly changing.
1.4.7 Distinguish between critical and non-critical elements of the emergency.
1.4.9 Develop a method for realigning response actions as crisis events evolve.
1.4.11 Cooperate with others to resolve discrepancies or misperceptions regarding elements impacting situational awareness.
1.4.17 Demonstrate the ability to communicate oral and written information impacting situational awareness in a clear, concise, and accurate manner.
1.5 Demonstrate respect for all persons and cultures.

1.5.2 Apply principles of cross-cultural communication, equity, social justice, and respect for persons.
1.5.3 Develop partnerships with key stakeholders from diverse populations.
1.5.5 Develop cross-cultural strategies to address emergency situations and disseminate information.
1.6 Act within the scope of one's legal authority.

1.6.4 Respond legally and consistently within the values and mission of one's public health organization.
2.1 Manage information related to an emergency.

2.1.2 Distinguish the roles of staff involved in collecting and disseminating information for audiences (e.g., self, coordinator, Public Information Officer or PIO, technology/IT departments).
2.1.4 Verify the credibility of information sources.
2.1.5 Classify information for internal and external audiences.
2.2 Use principles of crisis and risk communication.

2.2.4 Deliver messages using the guidelines for crisis and risk communication.
2.3 Report information potentially relevant to the identification and control of an emergency through the chain of command.

2.3.2 Communicate within the organization's defined command structure (i.e. report up, communicate down).
2.3.5 Communicate relevant information to personnel in a timely fashion.

2.5 Manage the recording and/or transcription of data according to protocol.

2.5.1 Adhere to relevant ethics guidelines, state, and federal laws regarding data collection, management, and dissemination.
CEUs Offered
None
Cost
Free
Modality/format
Online Self-Pace
Length
1 hour
Presenter(s) and/or Content Experts
Technical requirements
Adobe Acrobat Reader 
Flash Player 
Speakers
Registration requirements
Register a free account
Creation and/or update
July 23, 2014