Course Overview
Goal/Intended Audience
This course is intended for health care workers in a hospital environment who may need to respond to an incident involving a contaminated patient on the operations level.
Prerequisite
HAZMAT Awareness for Healthcare Providers is a prerequisite for this course.
Capabilities identified:
Capability 2: Community Recovery

Function 1: Identify and monitor public health, medical, and mental/behavioral health system recovery needs.

Function 2: Coordinate community public health, medical, and mental/behavioral health system recovery operations.

Function 3: Implement corrective actions to mitigate damages from future incidents.
Capability 6: Information Sharing

Function 1: Identify stakeholders to be incorporated into information flow.
Capability 7: Mass Care

Function 3: Coordinate public health, medical, and mental/behavioral health services.
Capability 14: Responder Safety and Health

Function 2: Identify safety and personal protective needs.
Competencies identified:
1.1 Solve problems under emergency conditions.

1.1.1 Recognize emergency conditions and the resulting problems.

1.1.2 Evaluate the level of hazard or risk.

1.1.3 Prioritize problems based on level of hazard and degree of risk.

1.1.7 Prioritize problems based on severity, urgency, and solubility.

1.1.8 Assess information, resources and procedures necessary to address the problems in emergency situations.

1.1.9 Implement action to solve the problem(s) in a timely fashion.
1.2 Manage behaviors associated with emotional responses in self and others.

1.2.2 Applies techniques for maintaining awareness of possible signs of personal stress, burn-out, and vicarious trauma.

1.2.7 Use self care principles and practices to mitigate potential adverse effects.

1.2.8 Demonstrate the ability to develop a helping relationship in support of the emotional health of others.

1.2.12 Assess individuals requiring immediate care from those who need no care or delayed care.
1.3: Facilitate collaboration with internal and external emergency response partners.

1.3.3 Develop collaborative emergency response plans and/or policies with appropriate internal and external emergency response partners.

1.3.4 Apply communication strategies to effectively communicate with internal and external response partners.
1.4: Maintain situational awareness.

1.4.3 Use information and resources to identify changes in the situation and/or response.

1.4.4 Detect cues that the situation may be rapidly changing.

1.4.9 Develop a method for realigning response actions as crisis events evolve.

1.4.17 Distinguish between existing and future needs in response environments.
1.6: Act within the scope of one's legal authority.

1.6.2 Apply appropriate public health authority to minimize adverse outcomes (e.g., persons, property, etc.)

1.6.3 Access the emergency preparedness and response policies and procedures of one's own organization.

1.6.5 Document appropriate information relative to the application of the law.
2.3: Report information potentially relevant to the identification and control of an emergency through the chain of command.

2.3.2 Communicate within the organization's defined command structure (i.e. report up, communicate down).

2.3.5 Communicate relevant information with to personnel in a timely fashion.
2. 5 Manage the recording and /or transcription of data according to protocol.

2.5.1 Adhere to relevant ethics guidelines, state and federal laws regarding data collection, management and dissemination.
3.3 Participate in improving the organization's capacities (including, but not limited to programs, plans, policies, laws and workforce training).

3.3.3 Adapt skill sets to meet the needs during an emergency response situation.

3.3.4 Apply knowledge and skills gained through participation in emergency preparedness and response activities to improve organization's capacities.
4.2: Employ protective behaviors according to changing conditions, personal limitations, and threats.

4.2.1 Discuss the need to protect worker health and safety in emergencies and disasters.

4.2.12 Employ practices to minimize exposures to agents and hazards during an emergency.

4.2.14 Demonstrate personal hygiene practices that minimize exposure to chemical, biological, or radiological agents that may be present during emergencies and disasters.

4.2.16 Demonstrate correct donning of chemical protective clothing, respiratory protection, protective eyewear, protective footwear, hearing protection, gloves, and any other assigned PPE.

4.2.17 Apply the proper methods to maintain, store, decontaminate and dispose of different types of PPE.
4.3: Report unresolved threats to physical and mental health through the chain of command.

4.3.1 Discuss the types of physical hazards and resulting injuries one might encounter while performing their role during emergency planning and response.

4.3.5 Report unresolved physical and/or mental health threats through the chain of command.
Core Competencies for Public Health Professionals identified:
Domain 1: Data Analytics and Assessment Skills
1.8.5 Identifies public health programs and organizations with authority to address specific community health needs (e.g., lead in housing, water fluoridation, bike lanes, emergency preparedness, infectious disease outbreaks)
Course Content
There are four modules in this course:
Toxicology and Health Safety Basics

Reference Materials

Personal Protective Equipment for First Receivers

Decontamination of Exposed Patients
There are review questions at the end of each module. These review questions will provide you with an opportunity to apply the knowledge and skills presented in the module. In addition, some modules contain practice exercises.
Learning Objectives
After completing this course, you will be able to:
Describe toxicity and relative toxicity.
Define common terms (i.e. IDLH, TLV-C) used to measure toxicity and exposure limits.
List the four major routes of entry of toxic chemicals and describe factors that affect absorption for each.
Describe measures to avoid secondary contamination.
Use reference materials to obtain information about a toxic chemical in order to treat patients and maintain safety of self and others.
List the steps for donning and doffing PPE.
List the steps for assembling and disassembling a decontamination shower.
Utilize manufacturer instructions for the proper care and maintenance of PPE.
Recognize circumstances under which you can or cannot rely on your PPE for protection.
List the steps for decontaminating ambulatory and non-ambulatory patients.
Certificate of Completion
A certificate of completion is awarded on successful completion of this course. In order to successfully complete this course, you MUST score 70% or higher on the Posttest.
If you do not receive 70% on the posttest, you may review the material and re-take it. The posttest will become available for a re-take 2 days after your first attempt.
Modality/Format
Online Self-Pace
Length
1 hour
Technical Requirements
Adobe Acrobat Reader 
Speakers
Course Redesign and Redevelopment (May 2023)
Subject Matter Expert & Narrator
Instructional Designers & Developers
Christine McQuillan
Dena Fife
Alyssa Azhari
Audio/Video Production
LMS Coordinator
Course Creation and/or Update
May 2023
Technical requirements:
Adobe Acrobat Reader 
Headphones or Speakers
Registration requirements
Register a free account
Acknowledgements
The following organizations collaborated on the development of this course: Iowa Department of Public Health (IDPH); University of Iowa College of Public Health, Institute for Public Health Practice (IPHP).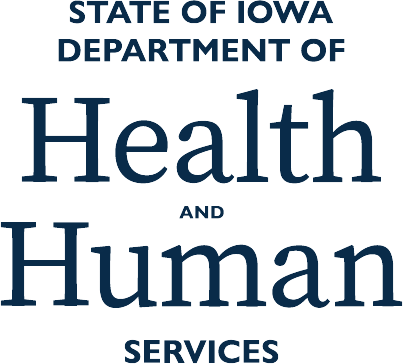 Need Assistance?
If you need technical help, please Contact Us